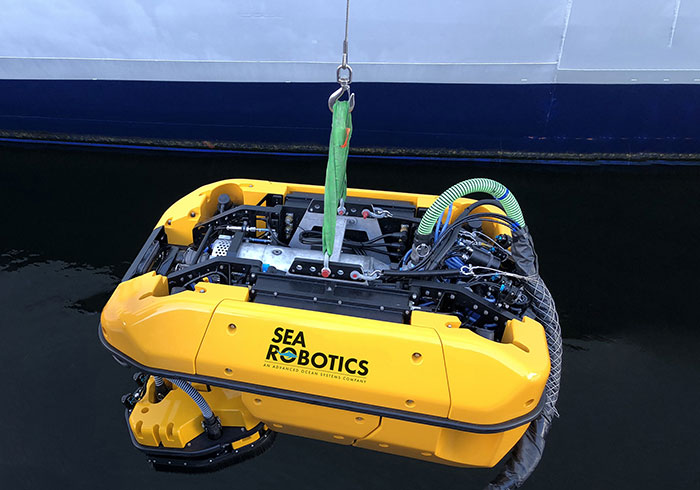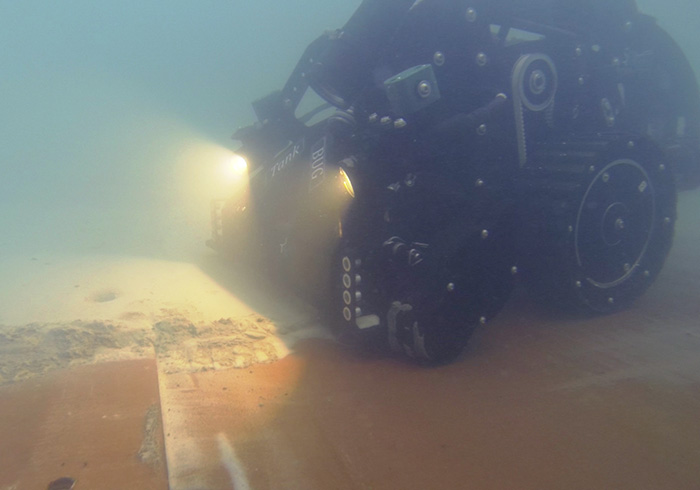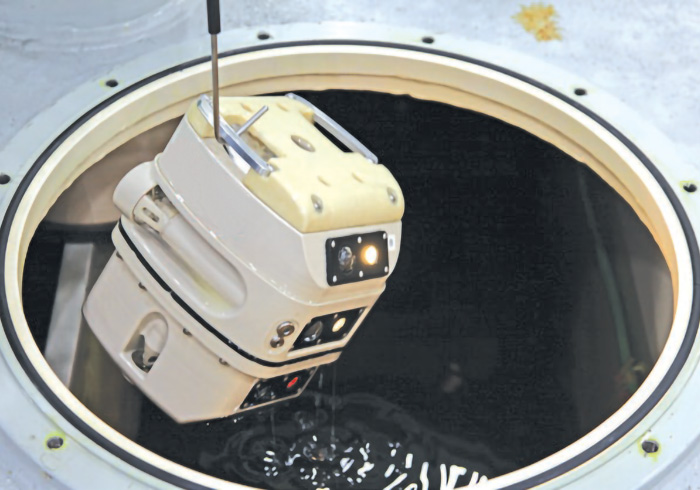 Semi-autonomous hull cleaning systems that use grooming tools to disrupt the early signs of biofouling and optimize vessel efficiency
Underwater ROVs that eliminate the risks associated with conventional cleaning by inspecting, grooming and removing heavy sediment from tanks
Custom product development and production of inspection and cleaning ROVs designed to meet clients' specific requirements
Redefining Safety, Efficiency & Sustainability.
Over the years, we have developed a number of innovative Remotely Operated Vehicles (ROVs) designed to inspect and clean underwater surfaces, and this has resulted in the launch of two very specific products that address the challenges of hull husbandry and water tank cleaning.
Developed with safety, efficiency and sustainability top of mind, the SR-HullBUG and the SR-TankBUG offer innovative solutions to the ongoing concerns related to biofouling and water contamination.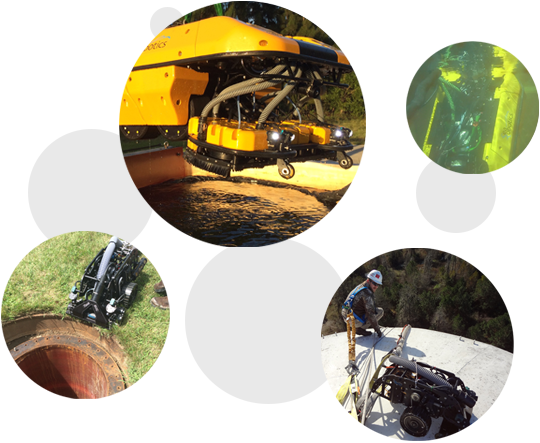 SR-HullBUG
The SR-HullBUG is a semi-autonomous cleaning system that uses light brushes to groom a ship's hull and remove the early signs of biofouling.

The gains associated with a smooth hull are immediate, both in terms of a ship's efficiency and its environmental footprint. Biofouling results in exponential hydrodynamic drag, which equates to mounting fuel costs and increased greenhouse gas emissions. Furthermore, traditional cleaning methods—divers with abrasive brushes and tools—tend to degrade the ablative coatings designed for anti-fouling, which inevitably leads to a period of dry-docking for recoating. Not only is this a costly overhaul, it's an avoidable period of inactivity. The solution is SR-HullBUG.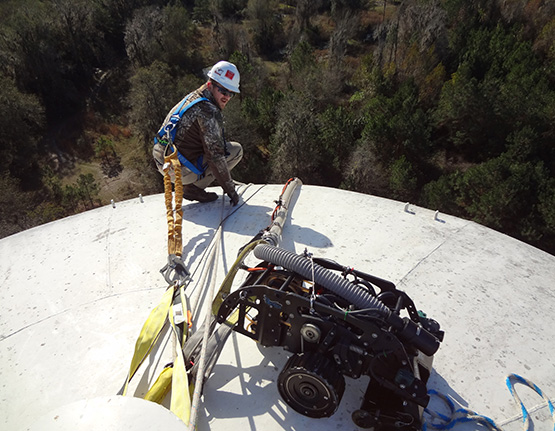 SR-TankBUG
The SR-TankBUG is an underwater tank cleaning system that eliminates the human risks associated with conventional tank cleaning. It works in a similar fashion to the SR-HullBUG and removes divers from dangerous situations by inspecting, cleaning, and removing heavy or dense sediment from tanks.

This detailed inspection also identifies any hidden corrosion or structural compromise, helping operators to safeguard against individual risk and costly maintenance or repairs.
Custom ROVs
SeaRobotics has extensive experience in designing and manufacturing custom ROVs for wireless inspection and cleaning. We work with commercial, government, and defense markets to extend ROV technology in the name of safety, efficiency and sustainability.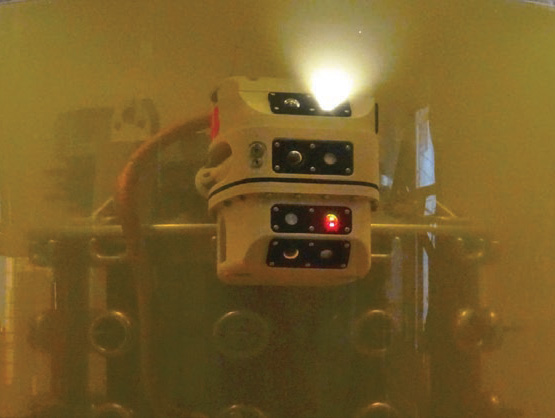 Unmanned Marine Systems & Engineering