Specialized Engineering for Theme Park Entertainment Systems
At our state-of-the-art fabrication and testing facility in Stuart FL, our expert engineering capabilities extend beyond marine robotics. Over the years, we have partnered with a number of world-renowned theme parks to develop a variety of highly sophisticated safety and control systems for entertainment rides and other essential park infrastructure.

This division of SeaRobotics has developed into a leading provider of custom solutions and complex parts for the theme park entertainment industry and boasts some of the most recognized designers and engineers in this field.
Ride Equipment & Complex Component Design
Our seasoned team of highly qualified engineers and fabrication specialists is fully equipped to design and manufacture complex parts and custom structures. Our engineering services department is supported by a fully equipped onsite assembly plant—including cutting-edge CNC machinery, mills, weld shop, and NDT equipment—conveniently located just off the I-95/FL Turnpike, in Central Florida.

Our services include complex geometric molding, thematic paint and finish, and structural test and evaluation.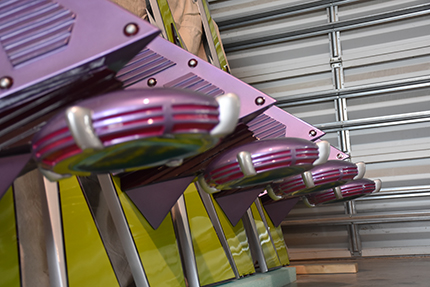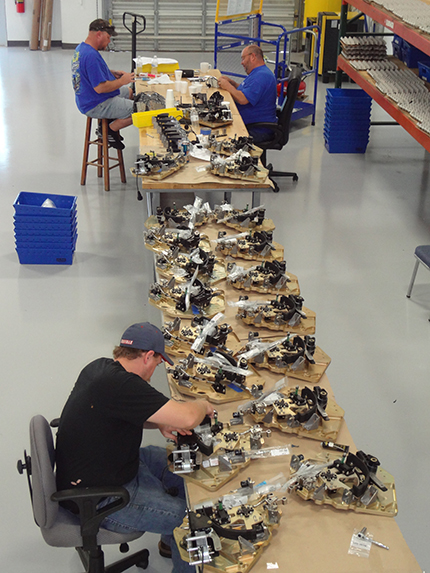 Custom Design
Custom Design

​

Light weight door

​

Door closing mechanism

​

Weight restrictions

​

Operator closed

​

Auto open

​

Lock open

​

Lock closed

​

Tight schedule

​
Complex Shapes
Silicon molds

​

Complex geometries
Thematic Paint & Finish
Intricate paint schemes

​

Interface with creative 

direction

​
Composite Structures
Dynamic components

​

Light weight construction

​

Structural analysis

​​
Roller Coaster Switches, Chain Lifts & Brakes
At SeaRobotics, whether developing autonomous systems for the rigors of the planet's harshest marine environments or the vigor of the world's most exhilarating theme park rides, our track record for delivering failproof control systems and parts is what guarantees that safety remains the top priority.

When it comes to designing roller coasters, every ride is different and subject to different forces at different times. But the building blocks remain the same: a launch system; a chain lift; block brakes; and trim brakes. These are essentially the elements that keep the roller coaster cars moving along the track as designed. At SeaRobotics, not only are we staffed to help park owners conceptualize, design and engineer a new ride, but we are equipped to fabricate these elements to the highest safety and manufacturing specifications.
Learn more about our
theme park capabilities.